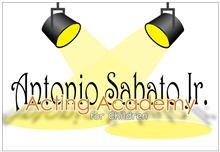 Antonio Sabato Jr. is an American actor, born in Rome, Italy. He has appeared in over 70 Film & TV movies and continues with his acting career 'til this day.
He has studied under acclaimed acting teachers such as Nina Foch, Stella Adler, Dennis Lavalle, Jay Goldenberg and Howard Fine.
In the Summer of 2011, he will be opening up the Antonio Sabato Jr. Acting Academy for Children.